These are letters, faxes, envelopes etc sent from the Handi Works company.
---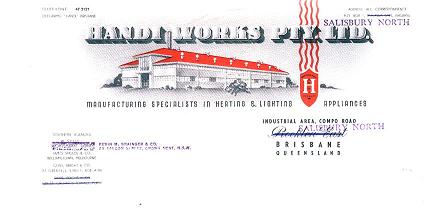 ---

A packing slip put in all there stoves. They all carried the same type asbestos gasket under the burner , For this to happen they must of had a few complaints of fuel leaking from there .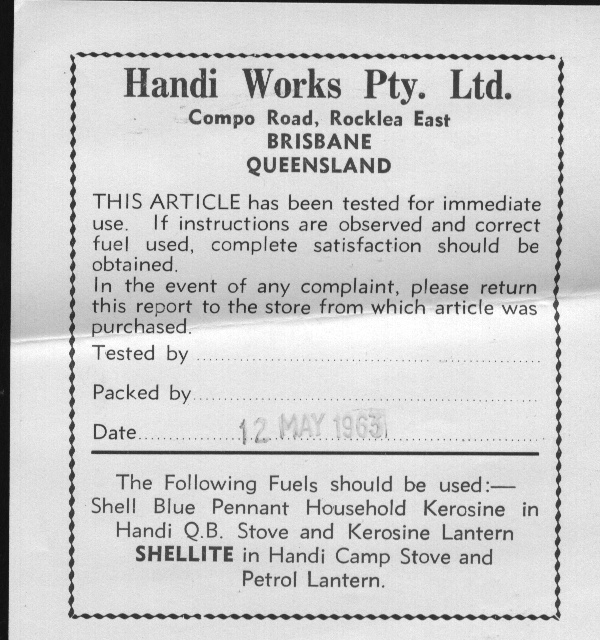 ---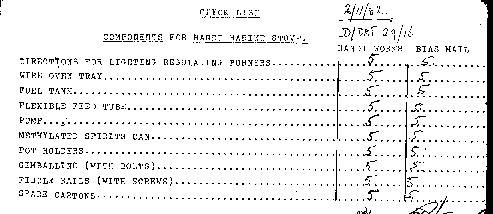 This is what was used in the factory to fill the orders . In this case it was a marine stove.
---
This was used to store and mail off small parts like washers.
---