---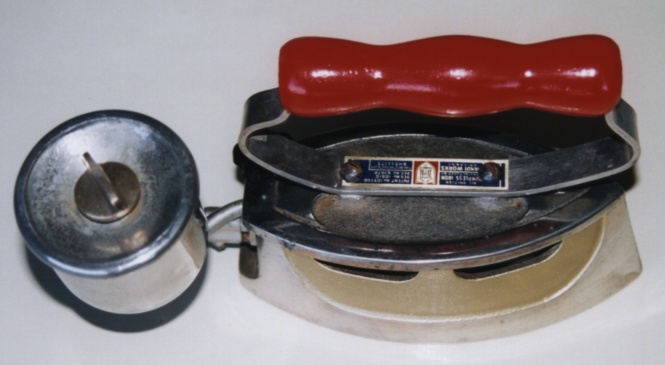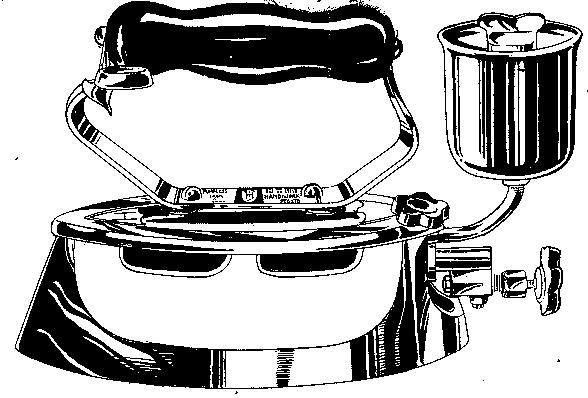 Model Name: Handi 'Pumpless' Petrol Laundry Iron
Fuel type: Shellite (petrol)
Pumpless Iron Ironing surface: Long 7 1/2" wide 3 1/4" High 6" weight 2.5kg
---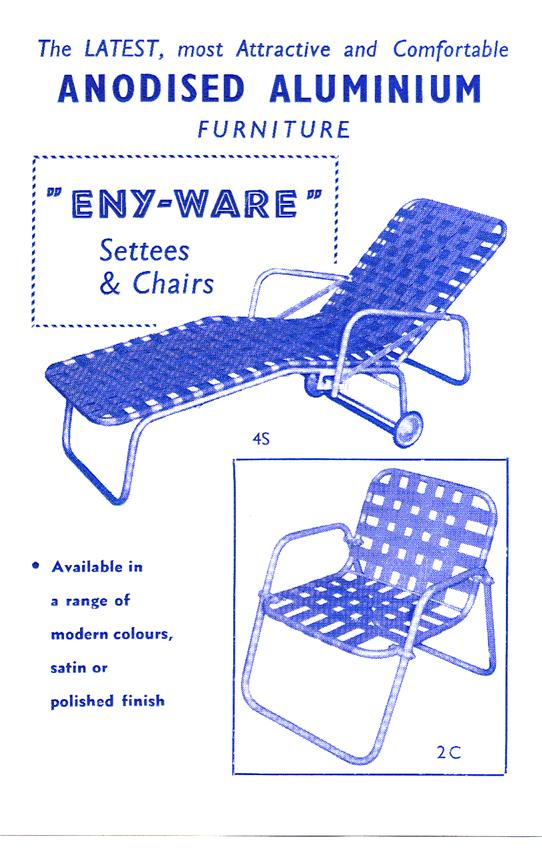 Model Name: Handi Eny-Ware Settee
---
Model Name: Handi Station Refrigerator
These refrigerators were designed for use in Dairys (to keep milk or cream cool depending on type of producer). They were also used on out back farms & stations (a station is a large property consisting of thousands of acres ) to store their meat where the local butcher is 4 hrs drive. These types of refrigerators were powered by an electric motor or could be powered by an internal combustion motor (that is diesel, petrol or kerosene )this motor was usually used for the milking machine plant at the same time.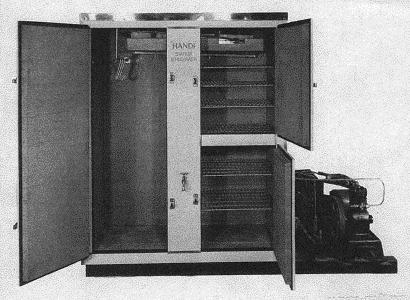 ---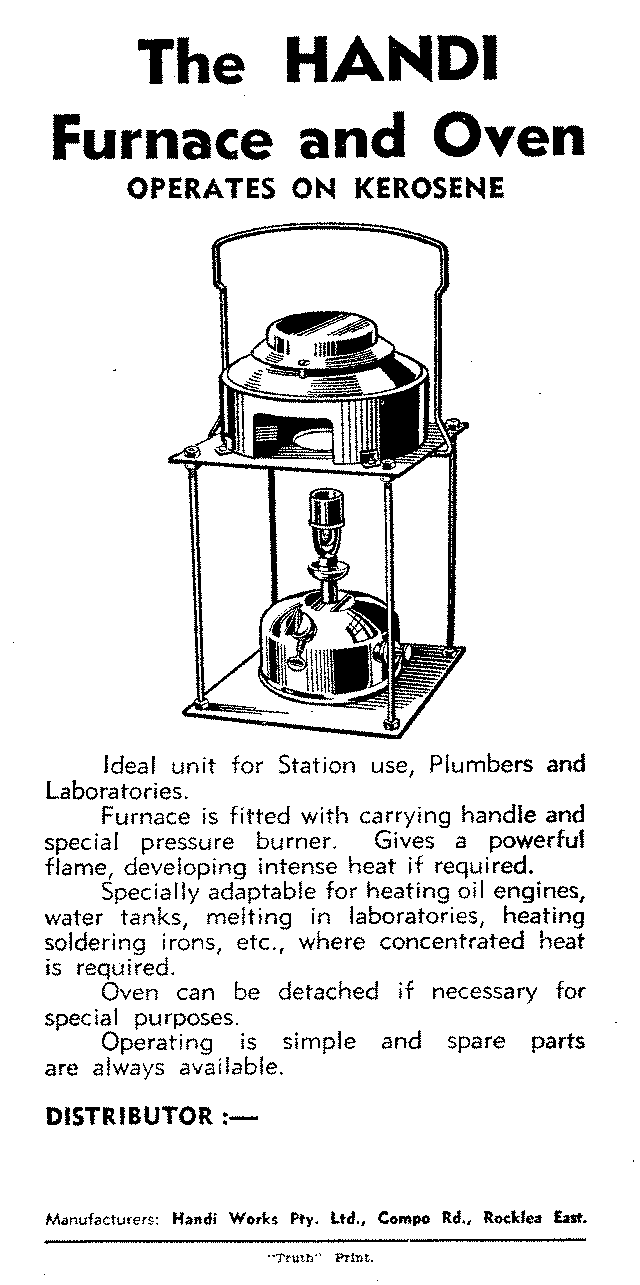 Model name: Handi Furnace And Oven
According to Dodds these burners were ordered OR sent incorrectly. To utilise them Handi decided to produce this furnace this using all the stock.